RENT OR RESIDE IN APARTMENTS OF DUBAI
Rent or Buy Luxury Apartment in Dubai | Either Option is Good
There are multiple good options for luxury apartment in Dubai for those people who are looking forward to it. Dubai being the most well-served and spectacular city in the world has gained its reputation with synonymously amazing deals for the people. The city's services are top-notch and undeniably good as being the heartiest city of the Gulf and having almost all beautiful locations for residential and commercial use; there is no other way of turning your back on this gigantic real estate world. The places are very well occupied with stunning details, high-end living and elite lifestyles with maximum luxury and comfort.
It's just like heaven for the communities residing in this city. The fabulous transportation, infrastructure, luxury and comfort have won the hearts of millions. The most important thing is maintenance which is superior among all cities with luxury amenities and exclusivity in the way of living. It is not only one time, but the uplifting point is that it is proceeding with its developments with the same charm, and getting the trust of millions is evident.   
Dubai's Skyline Gracing Multiple Opportunities
Dubai has some of the best apartment complexes in the world, and the city has carefully selected the best of them. Apartments in high-rise residential towers offer luxurious, modern, state-of-the-art amenities that make life easier. These luxury apartments are located in the trendiest neighbourhoods of Dubai to suit the different lifestyles of people. Young couples, professionals and growing families can find the best shopping options, upscale restaurants and five-star hotels, beautiful sandy beaches, apartment with private pools and a wide selection of entertainment another mind.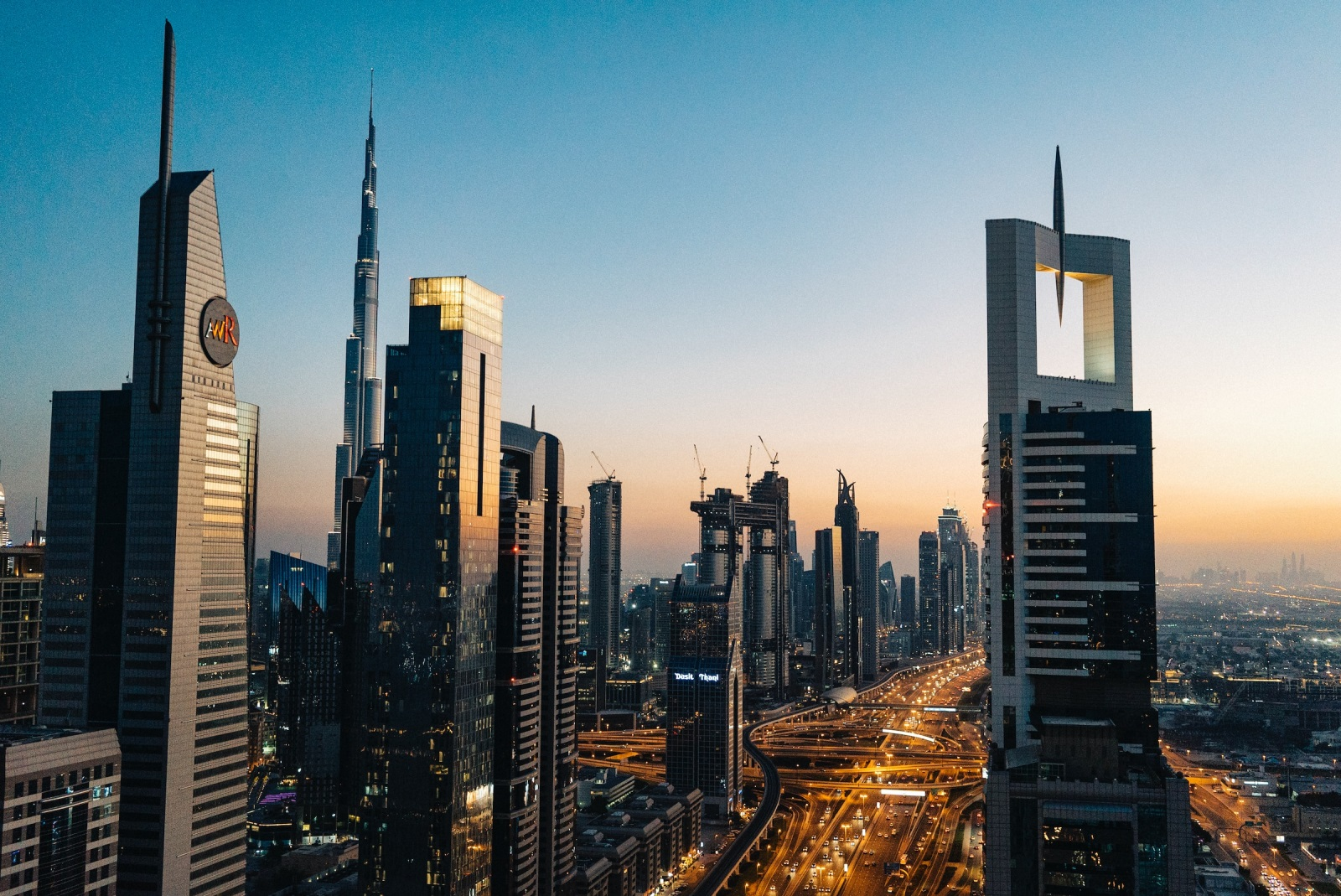 Identifying Pointers to Consider for Buying or Renting Apartment in Dubai
The rent for apartments in Dubai increased by more than 27 per cent last year. As the rental prices rose, the cost of buying properties also surged. This massive increase broke the real estate records in the emirate. It has left the question for residents to buy or rent properties in Dubai. The critical factors in considering buying or renting properties are the same because both provide various benefits for both stages. Keep up with us to understand how renting or buying property is a win-win situation.
Advantages of Renting an Apartment in Dubai  
Renting an apartment in Dubai is an excellent option for those who want to live in a dynamic and luxurious city. It offers a wide range of accommodation options and the flexibility to move quickly and easily. This allows you to explore the city and enjoy all it offers. Please read the following paragraph about the benefits of renting an apartment in Dubai before deciding. 
1. Cost Margin is Affective (Budget Friendly)                                                   Renting an apartment in Dubai is very feasible and accessible as your apartment can be rented out on a lower budget because the additional fees such as rental fees, DLD fees, and registration fees are a lot lower than the fees which are comprised in buying an apartment in Dubai. Another fantastic benefit of renting an apartment in Dubai is that you don't have to worry about maintenance and repair costs, which adds to the advanced feature of this real estate.
2. Temporal Commitment (Option to Switch in a Limited Time)                                                                                                                           If you need to invest for a short time, renting an apartment is better than buying one. As a tenant, you'll sign an annual contract with the landlord and get out of the sale. This way, you can avoid the risks associated with long-term investments, such as market volatility.
3. Relocation Made Easier
Another advantage of renting an apartment in Dubai is that you can change accommodations if you encounter an unforeseen schedule. If you are a professional commuter, especially a foreigner, you may need to move to another emirate for job opportunities. Among the benefits of renting, you can quickly terminate your lease and move out of your current residence. 
Advantages of Buying an Apartment in Dubai
One of the enormous benefits of buying an apartment in Dubai is that people from all over the world are coming here for better career and business opportunities. All these people need a place to stay. After all, no one will stay in hotels for the rest of their lives. To end this mode of constant shifting and deriving out your ways from the negative perspective about buying an apartment in Dubai, that may lead to your business downfall. We have gathered a devised solution that will give you an idea of how it is beneficial to buy an apartment in Dubai for a better lifestyle.
1. Long-term Investment
If you want to buy a luxury apartment in Dubai, take your time thinking. Just invest and enjoy the welcoming benefits. It is one of the most tested investments that will bring you great returns in the future. With the right investment strategy, your returns grow exponentially over time. The city's infrastructure, regulations, and incentives make it a top investment, allowing you to make the most of your hard-earned money. 
2. You have Full Right Over your Apartment
You will feel more comfortable in your apartment, which will be your new and exciting home, as you can customize and renovate it as per your design aesthetics and add additional features that will enhance the apartment's look. You won't have to deal with landlords or strict rental regulations. You will have more personal space and the freedom to make it your own. Having command over all this stuff is exceptional, and you will feel the power and strength of owning an apartment in Dubai.
3. A Plethora of Opportunities
Buying an apartment in Dubai provides you with different opportunities for greater returns. For instance, you can sell it for a higher price after some time or rent it for an income flow. You can also use it as a holiday home or take out a loan to purchase a larger property and develop it into a business venture. If such endeavours appeal to you, it's best to know how to sell your property in Dubai, UAE.
Any Extra Fees to Pay for Buying or Renting an Apartment in Dubai?
Yes, some hidden fees are associated with buying and renting property in Dubai. For example, when buying real estate, there are real estate transfer fees, mortgage registration fees, title fees, and registration fees. To rent a property, there is a contract, deposit, and agency fee. In addition, there are often utility costs, maintenance fees, and parking fees associated with buying and renting real estate. Before deciding, you must research and understand the main cost of living in Dubai when buying or renting a property. 
Assuring Special Benefits of Buying or Renting an Apartment in Dubai
I know you all must have been waiting for this unique benefit of investing in an apartment that you buy or rent for more significant outcomes, so here is the thing. How much is property tax in Dubai? There is no property tax in Dubai! Yes, It's true, which means once you have bought the property, and paid the registration fee to Dubai Land Department, there is no other government tax to be paid against your property. You can enjoy the living experience in the luxury apartment of Bugatti Residence in Dubai.  
Some cities impose taxes on buying property in their region. For example, Hong Kong asks for up to 15% annual tax, Singapore asks for between 10% to 20%, in London, it will be 2.33%, and in New York, it will be 1% to 2%. In comparison, a 0% tax will be imposed on your property purchase in Dubai, making the choice even easier to buy or rent an apartment in Dubai. So, what are you waiting for? Do you need more convincing about the benefits of buying property in Dubai? I am here to help you realize your dream of buying your property in Dubai and making the process hassle-free.
Have you Decided either to Rent or Buy an Apartment in Dubai?
Have you decided which type of investment is right for your lifestyle and plans? The next step is to find a suitable apartment for you. Whether you are renting or buying property in Dubai, it can be not easy to explore all the options the emirate has to offer, but there is one fantastic offer that is to buy a Bugatti apartment in Dubai with Primo Capital; you can easily search for the type of apartment you want and narrow down the results based on your specific needs. Find the best apartments in Dubai or villas for sale in Dubai with just a few clicks from your browser. Now is the time to find your next investment property.
Conclusion
It is a popular destination for locals and expats looking to invest in the best real estate deals in Dubai. But there's a big problem, most of them need help to buy or rent an apartment in Dubai. This is because the UAE government prohibits foreigners from owning real estate in certain areas. However, options such as long-term leases, perpetual ownership and joint ownership allow non-UAE residents to purchase apartment in Dubai. Finally, it is essential to carefully consider your financial situation and your short- and long-term goals before investing.