Must Asked Questions Before Buying An Apartment In Dubai
Buying an apartment in Dubai is the dream of millions. In February 2023, Dubai's residential market enjoyed 8515 residential transactions, a whopping demand for luxury apartments in Dubai. Since flocks of propel are heading towards buying a luxury apartment in Dubai, investors should have a list of must-asked questions before locking in the best real estate deal in Dubai. However, several projects, such as Bugatti Tower residential apartments, are a complete, creditable and well-trusted project delivered by Binghatti developers. In such projects, you might not need to ask these questions, but we have penned down this blog to arm you with a complete questionnaire that will lead to a successful apartment in Dubai purchase!
6 Must Asked Questions while buying an apartment in Dubai
Following is the most asked-question list that will help you to cover any gaps left by the broker or prevent you from avoiding any pitfalls in your Dubai apartment purchase.
Q1- Who owns the deed title of an apartment in Dubai?
Get your hands first on the title of the deed. Ask the broker or real estate agent to notify you with the name of who owns the deed title of an apartment in Dubai. By verifying this document, you can confidently purchase an apartment in Dubai. Knowing the rightful owner is essential for clarity on property rights and obligations, and it impacts the buying & selling aspects of Dubai real estate.
Q2- What are the additional costs associated with this Dubai apartment purchase?
As we are familiar, the apartment in Dubai comes with several other costs that the buyer has to pay. There are cases when buyers showed disappointment to brokers when asking to pay extra utility fees that involve maintenance charges, service charges, utility fees, and others. Such add-on pricing depends on the purchase and can vary from buyer to buyer.
Q3- What facilities are available near "specific" apartments in Dubai?
This question is the second most important to ask from the seller of a Dubai apartment as it helps you to evaluate the cost of the apartment you are interested in buying. This question aids in assessing the convenience of the property. By acknowledging schools, markets, hospitals and other commercial places near your property, the buyer can make a well-informed decision that suits and complements the desired lifestyle.
Q4- Why the owner wants to sell the apartment?
A prudent step in purchasing an apartment for sale in Dubai is to find out the owner's motivations for wanting to sell the property in Dubai. It facilitates prospective purchasers' understanding of the seller's intentions, which helps negotiate apartment costs. Relocation, upgrading to a larger house, financial considerations, or changes in personal circumstances are typical reasons for selling an apartment. Understanding the seller's motivation can also allow you to evaluate the urgency of the transaction, which could affect your and the seller's negotiation position.
Q5- Is there any maintenance or repair work required?
Through this question, you can identify the red flags in apartments that may not be immediately apparent. No seller or broker can hide major renovations or maintenance work, but after asking this question, you can ensure a safe, sound & healthy apartment buying in Dubai.
Q6- Expected future developments near "specific" apartment in Dubai?
The ideal apartment you are about to reject today may become the centre of attention in upcoming years. Inquiring about the future development plan from the seller where you are interested in buying an apartment in Dubai will help you to make a more informed & suitable decision. Maybe the future development plans may be a turn-off for your desired vicinity, or you may cash your investment by strategically buying in the ongoing construction area. New infrastructure, commercial centres, parks, or transportation hubs.
"No matter what apartment in Dubai you are buying, make sure your sums stack up," Mr. Cromptiom (chief executive of Crompton Partners Estate Agents) said while giving interview to The National News
"Dubai real estate market is in its infancy, it's still prone to large-scale movement, so if it does swing in the wrong direction, you want to be sure you don't lose your investment by overleveraging, he emphasized"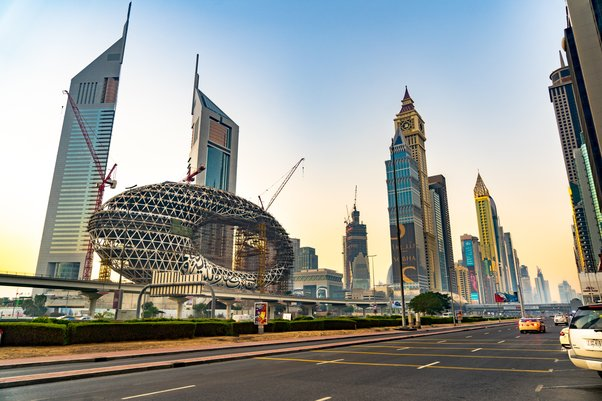 How impactful will these questions be for buying an apartment in Dubai?
These queries are priceless resources for newbie or seasoned apartment buyers in Dubai. They assist buyers in confirming the property's authenticity, estimating the total cost of ownership, evaluating the neighbourhood's amenities, comprehending the seller's intentions, assessing the property's condition, and considering future expansion potential. Buyers may make informed judgments, prevent unforeseen costs, negotiate skillfully, and make sure the apartment in Dubai meets their needs both now and in the future by posing these questions. These inquiries are crucial for successful property acquisition in a vibrant, cutthroat market like Dubai.
Bugatti Tower – The Project where all these questions falls in green light!
Definitely, investors become paranoid when it comes to never ending enquiries, evaluations & assessment. In such circumstances, properties in Dubai developed with credible developers offering promising future wins. Similarly Bugatti Tower residential apartments are the current safest project on which you can count on. With 4 bedroom apartments for sale in Bugatti Tower, any buyer can invest in this project blindly.
First-ever Bugatti Apartment Residences lets you drive your supercar in you Dream Dubai apartment
Reputable developer, architecture marvel, sleek interior finishing, well developed proximity & promising appreciation ratio – everything is uncovered in this Bugatti Residences by Binghatti. Atleast with this project you can rest assured with the complex question list that you need to verify back and forth in other Dubai real estate properties.
Conclusion
Remember, forewarned is the forearmed! With the right questions in mind, any buyer can separate the wheat from chaff in the complex Dubai real estate market. By seeking answers to these questions, you'll be well-prepared to make an informed decision and secure an apartment that aligns with your goals and aspirations.