How To Find A Perfect Luxury Apartment In Dubai
Get Ready for a New Luxury Apartment in Dubai
What are you looking for? Luxury, tranquillity, peace, comfort and living with style… Go and buy a luxury apartment in Dubai for a life-tuning experience. A luxury apartment in Dubai will negate the thought of a monotonous and not inspiring lifestyle and transform it into a successful and content lifestyle. Dubai continuously grows and attracts expats worldwide to invest in the city's incredible architecture and fine living experience. On the contrary, apartments are in high demand. As Dubai has sold the most expensive apartment, it proves how much the property is valued.
This shows the status as they are feasible, easily accessible and perfect for any family. With numerous good quality options to buy luxury apartments in Dubai, you can find your new home within the variety provided.
Critical Factors for Finding a Perfect Luxury Apartment in Dubai
We'll look at the best real estate deals in Dubai, suggest tips for finding the best apartment, and help you understand the factors to consider when looking for an apartment in Dubai. If you are looking for a luxury apartment in Dubai, there are several things to consider before making your final decision. From location to amenities, this article will discuss the key factors influencing your decision and guide you in choosing the perfect luxury apartment in Dubai.
1. Surfing Real Estate Websites for Quality Results
Several real estate websites provide quality developer content. It is the easiest method to start your initial process of finding an apartment in Dubai. It is concluded as the safest and most feasible step; all you need is a system and an internet connection to begin your search. Google provides hundreds and thousands of websites with great and inspiring deals. You can search according to your likeness and the features you want in the property, and it will suggest the best possible deals.   
2. Consulting Real Estate Agencies
Engaging with a real estate professional in Dubai is the best thing, as he can assist you in finding a luxury apartment in Dubai that meets your needs and budget. They will provide better deals by accessing various listings and bargaining with property owners on your behalf. A devised way will be provided and guided with all factors professionally for the commencement of your investment through certified and liable clients as they are proficient in keeping the records of the property owners. This will work very well in finding you a perfect property.
3. Social Media Services
There are landlords and real estate agencies who own social media platforms like Facebook and Instagram, which are highly used to advertise their properties. To uncover the possibility of buying a luxury apartment in Dubai, follow their accounts or look through hashtags connected to real estate in Dubai. It is a marvellous networking hub providing access to millions of people and their remarkable properties.
4. Discussion with Friends and Relatives
Ask your friends, relatives, and coworkers if they know of any luxury apartments for rent or sale in Dubai. Your trusted relations will guide you with insight, as they might have other people around who will rent or sell a luxury apartment in Dubai. This method will bring you knowledge about the property around you, and when it comes to people and discussion, there is always a list of possibilities, pros and cons in the hand that will lead you to make a solid decision.
5. Researching Area or Perfect Deal
Considering various factors is quintessential when searching an area and its neighbourhoods. Firstly, assess the location and proximity to amenities such as schools, shopping, transportation, and parks. Secondly, crime rates and local regulations or zoning laws can also be critical information when choosing a neighbourhood. It is also helpful to look into the area's history, including past events or changes in population or infrastructure that could affect current living conditions. In conclusion, when looking at affordable property in Dubai, try to research thoroughly so that you will buy a luxury apartment in Dubai.
6. Property Exhibitions are Vital for Finding a Luxury Apartment in Dubai
Dubai hosts property exhibitions and events where the latest developers' projects and best real estate deals in Dubai are showcased. You will better understand the market after attending these exhibitions and will allow you to deal with and discuss with developers directly. Meeting the owner and the developer will make an accessible path of information about the project you would like to purchase, as you will be provided with world-class, reliable and fantastic deals.
7. Laws for Buying Property in Dubai
After finding your luxury apartment, here comes the buying process, as we will give you highlights about specific laws so that you can make up your mind beforehand. Dubai has particular statutes and regulations regarding property ownership, especially for expatriates. Especially if you are a foreign buyer, you must follow these rules. Dubai offers ample opportunity for entrepreneurs to invest and launch their enterprises, benefitting the town's economy and adding value to the state's diversification portfolio.
8. Going on Site Visits for Live understanding
Schedule visits to physically inspect the properties you've shortlisted once they meet your criteria for the ideal apartment in Dubai. Being physically present will allow you to make more improvements and changes to a chosen property because it gives you a better understanding of its condition, location, and surroundings.
9. Enquiring Developers for a Perfect Deal
After the whole finding process, if you like some property and want to buy a luxury apartment in Dubai that fulfils your requirements, you need to first check and consult about the developer's liability and reputation. Either he is good at delivering the projects on time or how strong the project has been built, or you will be provided with the amenities such as glass windows, a furnished flat, separate car parking and an apartment with a private pool and other resources that you were projected before buying or not. You must ensure the developer has a history of delivering quality projects on time.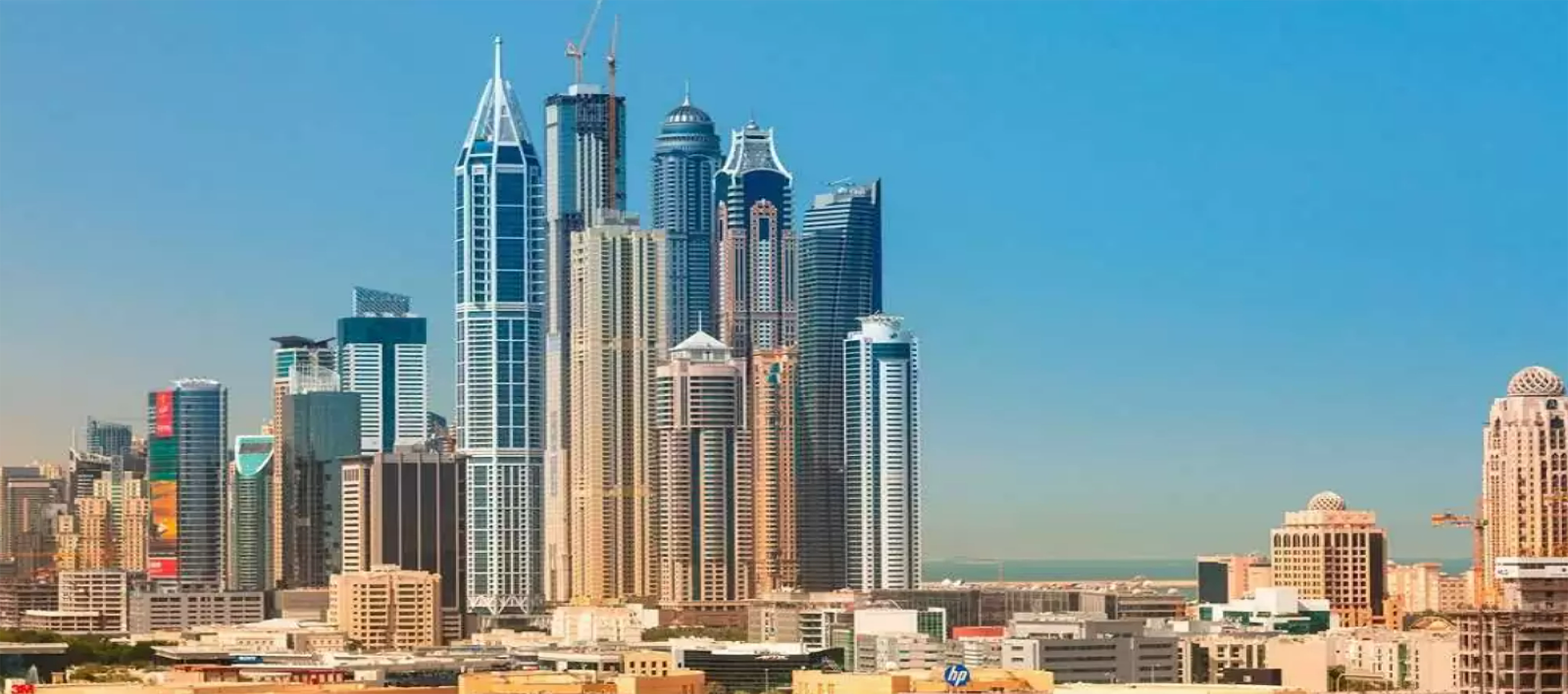 Buy a Bugatti Apartment in Dubai and Immerse Yourself in a Heavenly Place
We have got your back with Primo Capital's elite range of offering luxury apartments in Dubai. Bugatti Residence in Dubai is exceptional for churning your life out of the monotony and diversifying it with real class, luxury and fine living. Buy a Bugatti apartment in Dubai to avail yourself of the maximum benefits and exceptional amenities such as private lifts, private car parking and an apartment with a private pool. Take your time, as the apartments are limited, and the quicker you select the deal, the faster you will be to experience a whole new life.
Conclusion
Your quality of life may be significantly improved, and choosing the ideal luxury apartment in Dubai will help you have a pleasant living experience in this lively and dynamic nation. Dubai is known for its opulent lifestyle, and by carefully considering the aspects covered in this book, you may locate the ideal luxury apartment that fulfils your needs and gives you the best possible quality of life.