Finest Penthouses and Luxury Apartments in Dubai – Area Guide
Luxury Apartments in Dubai | Trailblazing Experience – The centralized hub of real estate in the world is Dubai, which offers an excellent niche of an ultra luxury apartments in Dubai for sale. Due to the best real estate deals in Dubai and their record-breaking transactions, investors have been enticed utterly. It is the best source of getting an ultra luxury apartments in Dubai. It is the place that has already uplifted the investors embarking on the journey of success with the best real estate deals in the whole United Arab Emirates. Exploring this city and getting mesmerized by its beauty and a spark of fascination to reside is inevitable.
Unravel Peace and Luxury with Luxury Apartments in Dubai
When several doors of possibilities to improve and simplify one's life are given to them, the idea of being plucked, selected, or the one is surpassed. Buying a luxury apartment in Dubai to enter the world of opulence and style is fantastic. It offers a way of life, essential benefits, top-notch amenities, and an established status tier in the metropolis of luxury and comfort. Because of how the aura of Dubai has allured the populace with its rich culture, tradition, and modern way of life, it may be a time to celebrate. All of this was undoubtedly made possible by luxury apartments in Dubai.
Best Destinations for Penthouses and Apartments in Dubai
Large spaces are accessible in a wide range of recognized buildings with a magnificent arrangement of 1 to 6 opulent apartments, penthouses, and studios in the city's center, thanks to a beautiful variety of luxury apartment in Dubai. The heart is won over to purchasing a luxury apartment in Dubai by the top-notch amenities and extravagances. The top locations to buy a luxury apartment in Dubai are listed below.
1. Dubai Marina
Dubai Marina is an attractive area under construction in the western part of the city. It is one of the most stylish marinas in the world, with projects having luxury apartment in Dubai. The area has a tramline, the Marina Mall shopping centre, and two subway stations. Dubai Marina will be seen from miles apart due to its stunning skyline. Following are the featuring interests of this prime location.  
Home to more than 150 skyscrapers
The Marina Torch, Cayan Tower and Princess Tower are buildings exceeding 300 meters
The area population is about 55,000 people
Growth expectancy is more than 120,000 residents
The Knowledge Village and the Palm Jumeirah artificial island are located at the borders of Marina
A decrease in travel time in Dubai Marina will attract more expats to invest in the location
2. Downtown Dubai
Downtown Dubai is the most iconic and promising district that embodies luxury and opulence. It is home to the world's tallest building and exceptional planning of the community, resulting in transportation ease, excellent infrastructure and possibilities to buy property as every project has a pristine location. It is ideal to purchase a luxury apartment in Dubai as it has a variety for all customers, from most to least expensive. Tour the district and select your next residence. Following are the key features of Downtown Dubai.  
Address of the world's tallest building, Burj Khalifa
Experience the ultimate shopping at Dubai Mall
Enjoy at Dubai Opera
3. Palm Jumeirah
Nothing is better than having a penthouse or a luxury apartment in Dubai. Due to resort-style living and the appealing private beaches, living in one of the most demanding locations, Palm Jumeirah, is like being on a fantasy vacation. Coming home after a stressful day at work is lovely to a peaceful sanctuary. The Palm offers a comfortable way of life with easy access to all the essentials of everyday living, including a pool, a gym, a sauna, and private beaches, in addition to being a great spot to unwind.
4. Dubai Harbour
There is a brand-new waterfront development called Dubai Harbour between Jebel Ali and the Palm Jumeirah in Dubai. The development will have a marina, yacht club, sand, and a mix of residential, business, and retail space. If you want to purchase a luxury apartment in Dubai, opting for Dubai Harbour will be a sound investment. The enticing features of Dubai Harbour will attract the clientele worldwide.
The tallest building in the world is under construction, "Creek Tower"
The Dubai Marina Yacht Club is the centre of the attraction
The Central Park Marina Pomegranate Gardens will add up to the greens in Dubai Harbour
5. Jumeirah Beach Residence
The epitome of unsurpassed luxury is Jumeirah Beach Residence, which offers opulent waterfront luxury apartments in Dubai. The construction is artistically fused Arabic and Mediterranean architectural traditions. This ultra-modern neighbourhood in Dubai is known as the "city of dreams" and epitomizes the spirit of aesthetic beauty and cutting-edge design. Discover life's greatest pleasures by indulging in the top-notch eateries, entertainment venues, retail stores, healthcare facilities, and recreational opportunities waiting for you.
After enticing you with the luxuries of the prime areas that give the best options to buy luxury apartment in Dubai, you still have to select, so making it easier, we have the most promising project that will bedazzle your living experience.
Prime Living in Bugatti Residences in Dubai
The details about the aforementioned pristine locations showcased how privileged the city is. Although people still need to adjust according to their budgets, those who are blessed must look at the most stunning architectural masterpieces ever constructed (The Bugatti Residences). Thinking of buying a property, buy a Bugatti apartment in Dubai for a meticulous and luxurious living. You will be stunned by the maximum amenities, facilities, features and grandeur of this marvellous project by Bingahtti Developers.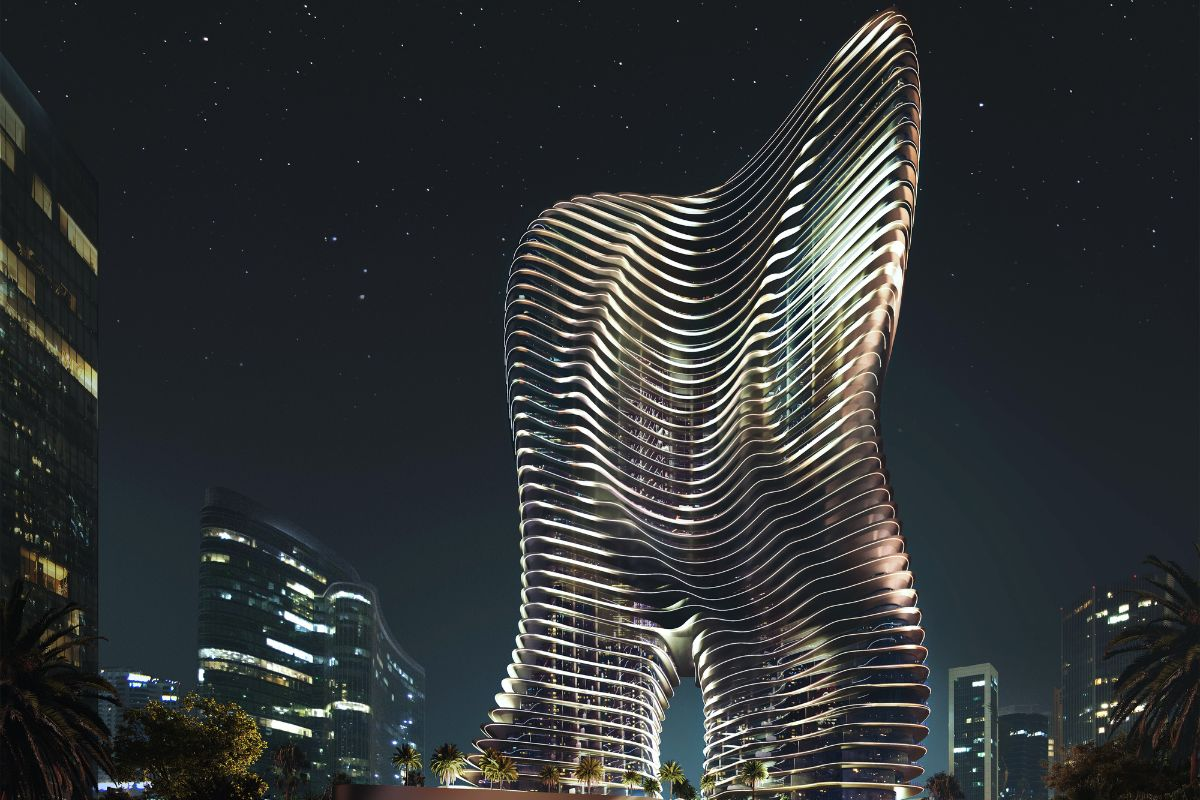 Conclusion
Whether you want to reside in a luxury apartment for rent or buy yourself one, Dubai creates many marvellous possibilities with its stunning locations. You can go right in selecting either of the devised areas. Your dream of owning a property and residing in one will be completely satisfied. A luxury apartment in Dubai features mind-blowing comfort and grandeur at your ease. So, go around and select your favourite place and search for the properties enlisted. We are sure you will find one.