Bugatti Residences in Dubai by Binghatti is the premium collection of mansions and penthouses available for sale in Dubai. And it is more than a residential project. It's unprecedented fusion of cutting edge designs, unmatched craftsmanship and exquisite finishing makes it incomparable investment of Dubai.
In fact, Bugatti Residences is the literal convention of comfort, convenience, functionality and a lot of luxury!
An opulent testament to modern living, It redefines what premium living entails, making it a veritable treasure trove for those seeking an exceptional lifestyle.
For those who believe that a home is not just a place to live but a statement of personal style and status, the Bugatti Residences by Binghatti is the ideal destination.
Bugatti Residences in Dubai by Binghatti
Locating French Riviera in Vibrancy of Dubai
Bugatti Residences by Binghatti is the celebration of French Riviera evoking the spirit of artistry approach in every day's life. Strategically located in Business Bay of Dubai, our 2, 3 and 4 bedrooms apartments for sale are second to none!
The masterfully planned layout of Bugatti Residences makes you close to nature and closer to luxury. The prestigious Bugatti Residences is enviably located, offering swift and effortless access to Dubai's vital arteries – such as
NEARBY PLACES TO BUGATTI RESIDENCES
Demystifying Project Details
RIVIERA MANSION COLLECTION AVAILABLE IN BUGATTI PROJECT OF DUBAI
Bugatti Residences in Dubai by Binghatti
The total number of apartments in Bugatti Residences will be 182. The riviera mansion collection includes 2-bedroom cannes mansions, 3-bedroom st. tropez mansions and 4-bedroom monaco mansions.
Bugatti Residences  by Binghatti Developers presents exclusive 11 sky mansion penthouse collection.
Every Unit in Bugatti Residences  cultivates art de vivre. Each residence pays homage to Bugatti's illustrious vehicles, capturing their dynamism, grace, and sheer power. The meticulous attention to detail is evident in every aspect. 
From the aerodynamic contours and sleek lines to the application of luxurious materials, all in tribute to unmatched craftsmanship and innovation. The result is the Bugatti Residences – apartments for sale in Dubai that radiate elegance, timeless beauty, and a distinctly sophisticated charm.
Schedule A Visit
Two of the most illustrious brands in the luxury automotive and real estate industries unite in an unprecedented collaboration. BUGATTI in partnership with Binghatti unveils an icon that the world has never seen before - a legacy to create the incomparable
Synthesizing the incomparable legacies
Rewriting the new rules of luxury in 2,3 and 4 Bedroom Apartments for sale at Bugatti Residences by Binghatti
Bringing the breeze of French Riviera in private oasis of metropolis, choosing 2, 3 or 4 bedroom apartment in Bugatti  is something incomparable in the entire world! 
Radiating opulence in every unit of Bugatti Residences, every residence can sense Luxury in every aspect. Paired with the exotic heritage of Bugatti, this project  is the celebration of two ironically luxurious brands of the market.
Binghatti Developers has seamlessly understood the design philosophy of Bugatti and incorporated into an architecture marvel of perfect mansions and pent houses in prime location of Business Bay.
No doubt, Bugatti Residences in Dubai is the inspiring testament to the transformation of world's most luxurious car brand in to embodiment of prestigious living.
Bugatti Residences Gallery
Business Bay is at the core of Dubai's dynamic growth and success as a world-class city
Enthused by the style and grace of the French Riviera, the hyper form features meticulously curated layouts for each floor offering captivating and unobstructed views of the city Bugatti Residences in Dubai co promised of 2 towers, each 52 storeys high residential masterpiece that presents an exquisite layout of serenity & functionality. 
Bugatti residences  by Binghatti architect is divided in to 11 penthouses and 171 Riviera Mansions, providing every buyer a symphony of opulence & high caliber living.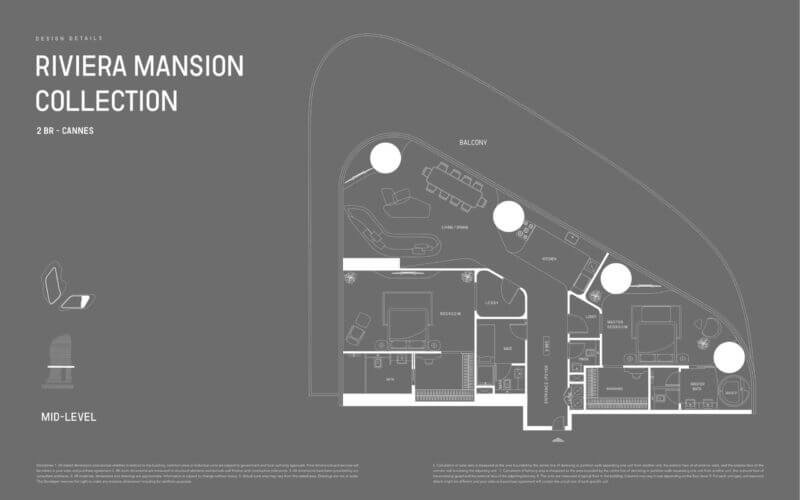 Binghatti Developers Proudly Presents the Payment Plan for Bugatti Residences, Dubai's Second to None Residential Apartments
Feature & Amenities
This luxury-inspired oasis in Dubai is inspired by the exquisiteness of nature, where the Riviera mansions are named after the iconic destination Cannes, St Tropez, and Monaco
Life at Bugatti Residences
Life at Bugatti Residences by Binghatti comes with Peerless Luxurious Amenities
Two of the most illustrious brands in the luxury automotive and real estate industries unite in an unprecedented collaboration. BUGATTI in partnership with Binghatti unveils an icon that the world has never seen before - a legacy to create the incomparable
Maximizing practicality and efficiency of the living spaces, Bugatti Residences in Dubai offers world-class amenities to their residents. To capture the essence of COTE D' AZUR, these amenities available in apartments of Bugatti Residences are the epitome of luxury! "Insert icons of amenities"